What we do
By 2042 the U.S. will be a minority-majority country. Are you prepared?
Today's more diverse and more connected consumer expects a meaningful and trustworthy relationship with companies and organizations. This means that companies and organizations must create emotional connections and reach today's consumer in culturally-relevant ways to establish their brands as brands of preference.
To create meaningful brand experiences, we provide a full-complement of services for companies and organization, and can scale them based on need and budget.
We also help brands prepare for success in the market with our Latino Readiness Assessment.
Strategic Planning
We align our communication objectives to your business objectives to help you reach your business goals. We always begin with a plan that includes research and key insights.
Latino Readiness Assessment
How prepared is your business or organization to service the Latino market? This program is specifically designed for brands who are seeking strategic guidance on how to begin or had previous poor results.

Culturally-Relevant Creative
We go wellbeyond simple translations and ratherwe "trans-create" your brand and messaging to be culturally-relevant to today's diverse consumer using key insights and more than 20 years of experience.
Advertising
From traditional to non-traditional advertising, we provide a wide range of options based on your needs and budget, and deliver using our media planning and media buying capabilities.
Digital & Interactive
Digital is not a department, it is a mindset, and it permeates into everything we do. Why? Because Latinos and multicultural consumers are more connected than any other demographic.
Social Media
We provide bi-lingual social media management, content development, as well as engagement strategies and community building across established and emerging social media channels.
Public Relations
Being a trustworthy brand is not bought, it's earned. Our public relations capabilities go from press release development and media coverage to crisis communication and reputation management.
Events & Promotions
Research shows Latinos and diverse consumers place more trust and affinity on brands who are active parts of their communities and celebrate their cultures with them.
About Us
Camelo Communication is an independent, Hispanic-owned marketing agency with offices in Orlando, Florida and Hartford, Connecticut. Our specialty is strategic and culturally-relevant communication to Hispanic and multicultural audiences that drives business results.
We not only help general market brands profitably reach the new American consumer, but we also help them prepare for success with our Latino Readiness Assessment.
Camelo Communication was founded by Wilson Camelo, an award-winning, nationally-known and respected marketer who has successfully helped clients in multiple industries achieve business success in the Hispanic and multicultural markets.
We serve numerous industries including healthcare, financial services, travel & tourism, retail, legal, higher education, non-profits and government.
Our Industries
Healthcare

Culture plays a significant role in how Latinos and diverse audiences approach and consume healthcare. In fact, we've spoken about the importance of culturally-competent communication to organizations such as the American Medical Association. We have experience working with providers – including hospitals, hospital systems and physician's networks – to insurers, and government and non-profit organizations.

Financial Services

From banks to financial planning and insurance, Camelo Communication is a leading agency for working with financial services organizations. We have experience with national brands including Raymond James Financial and State Farm Insurance, and also with state and local banks and credit unions.

Food

With more than 20 years working with food brands, including chains, standalone restaurants and consumer packaged goods, we know food. Whether your brand is in need of a new packaging design or you are seeking a local store marketing campaign to launching a new concept, trust the experts at Camelo Communication to guide you down a profitable path.

Tourism

The tourism industry has experiences ups and downs, but Latino and diverse audiences continue to travel, and they do so in larger groups than other demographics. We have experience with visitor and convention bureaus as well as destinations and attractions.

Utilities

Cable, electric, gas and water companies are among those we have worked with successfully. We understand the need to create trustworthy relationships with skeptical consumers and the need to communicate important safety, preparedness as well as conservation messages to diverse audiences.

Non-Profit

We love to work with non-profit organizations who are serving our communities, and understand the importance of strategic communication. With limited budgets, capacities and resources, non-profits need to trust an agency who understands their challenges and how to reach their stakeholders effectively, and efficiently.
Blog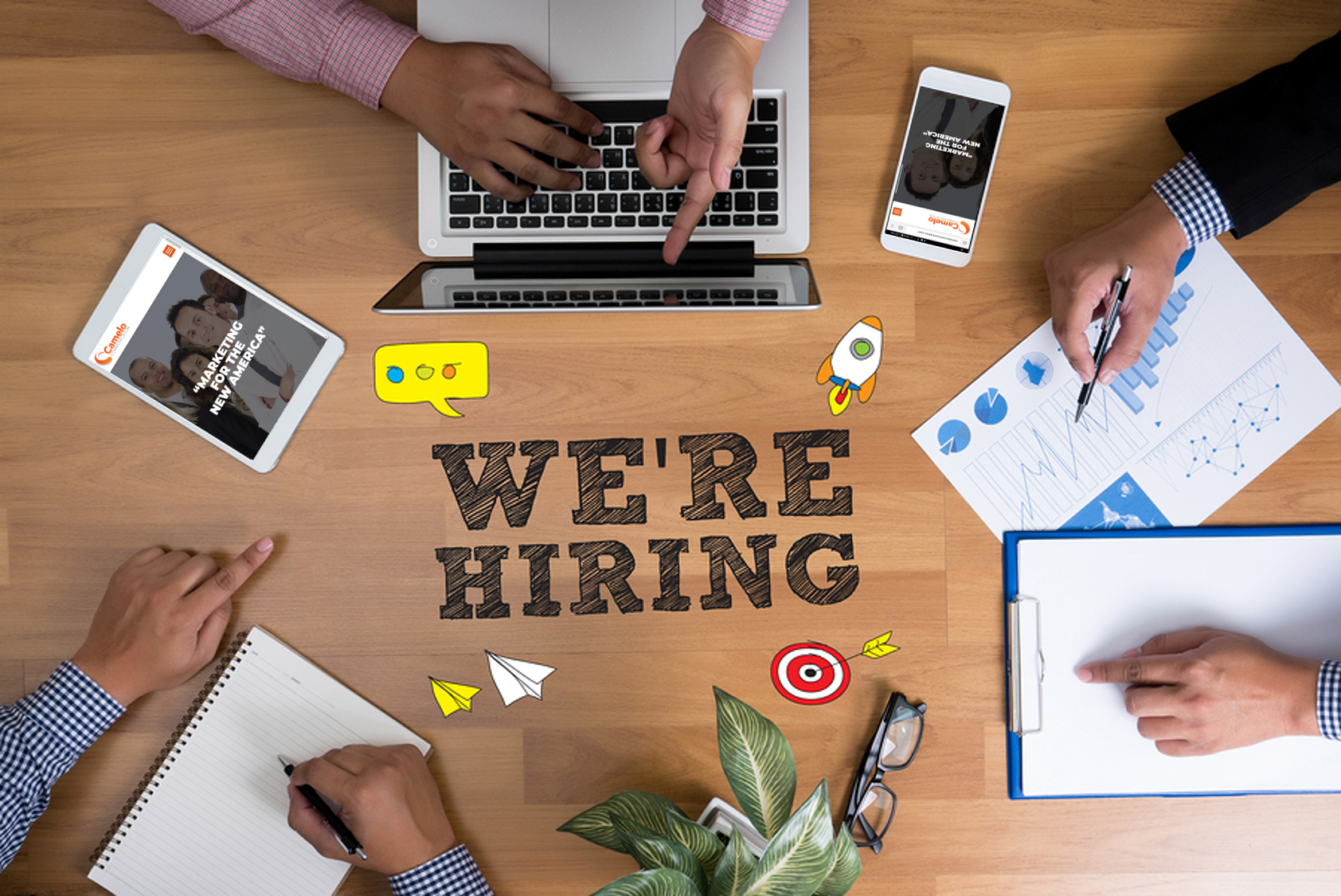 Hispanic and Multicultural Marketing Executive
Camelo Communication, a strategically-focused agency that helps brands to effectively connect with the new, diverse America
Get in touch
Connecticut
2842 Main Street, Suite 367
Glastonbury, CT 06033
T (860) 952-2114
Florida